---
---
For Sale Today...
Genuine ECHO TOOL KIT 91146
Part #91146
Kit Includes:
1 ea. 91151 10mm Adaptor
1 ea. 91147 Compression Gauge
1 ea. G310000050 Tachometer
1 ea. PET4000EC Spark Checker
1 ea. 91004 Ignition Air Gap Gauge
1 ea. 91122 Flywheel Remover Kit
1ea. X640000011 Clutch Remover
1 ea. 91152 Clutch Remover
2-ea. 91040 Rubber Block Off
1 ea. 91114 2 Pin Wrench
1 ea. 91017 14mm Piston Stop
1 ea. 91082 10mm Piston Stop
1 ea. 91081 10mm Pressure Test Plug
1 ea. 91018 Pressure Test Plug
1 ea. 91077 Limiter Cap Tool Kit
1 ea. 91085 Lrg Walbro Adj Tool
1 ea. 91159L Long D Style Adj Tool
1 ea. 91145 Case
1 ea. 91154 Pre Cut Foam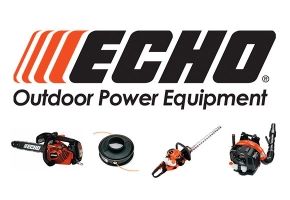 WE ARE A CERTIFIED ECHO DEALER!! 
Our main priority is to get you a genuine echo part with fast shipping and good communication. We value our feedback. It is how we represent ourselves on Ebay.
If you wish to return the item you purchased, you will be responsible for the shipping cost to send it back to us.  When we receive the returned product, we will credit your account the full purchase price less the actual shipping cost. 
If you'd like to exchange an item that you purchased, you will be responsible for the cost difference and the shipping cost for the new product.
Please be advised that we do not ship on weekends or holidays.  If you purchase an item on Friday, Saturday or Sunday, it will be shipped on the next business day.  Ebay shows an estimated ship time, that is exactly what it is...ESTIMATED!  We will ship it within our time frame stated but cannot always depend on the shipping carriers.

Thank you!
Be sure to add me to your favorites list!
Check out my other items!
---