---
---
For Sale Today is...

3 Pack of Lids / Caps
for Speed Feed 450
(This is for the lids / caps only!! The actual head is not included!!)
Part # X472000031
The Speed-Feed trimmer head is the fastest loading bump-to-advance style head on the market. In fact, it can be reloaded without disassembly in 30 seconds or less - there is no need to press in stiff tabs or unlock covers just to re-load line — please click on the picture below to watch the video. Speed-Feed is perfectly balanced for vibration-free operation. Its smooth cover design glides while trimming. It comes pre-loaded with .095" diameter Cross-Fire® line depending on the model. The Speed-Feed fits most straight shaft trimmers and brushcutters manufactured by the biggest names in the industry including ECHO, Shindaiwa, and other major brands.
~~If you'd like to purchase the Speed Feed 450, please follow the link below~~
Echo recommends this head for engines with 25cc or higher.
For engines under 25cc, please check our store for the Speed Feed 400.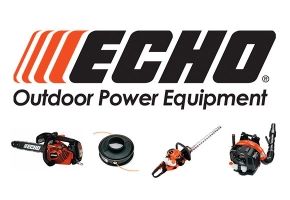 WE ARE A CERTIFIED DEALER!!

Our main priority is to get you a genuine echo part with fast shipping and good communication. We value our feedback. It is how we represent ourselves on Ebay.
If you wish to return the item you purchased, you will be responsible for the shipping cost to send it back to us.  When we receive the returned product, we will credit your account the full purchase price less the actual shipping cost. 
If you'd like to exchange an item that you purchased, you will be responsible for the cost difference and the shipping cost for the new product.
Thank you!
 

 



Check out my other items!
---